Book cheap 4×4 cars for Self Drive Hire in Uganda. Self drive in Uganda and Around East Africa with Car Rentals like Rav4, Land cruisers, Safari Vans, Prado TX. Explore the stunning landscapes and rich wildlife of Uganda at your own pace with our reliable Uganda self-drive services. Whether you're an adventurous solo traveler, a couple seeking a romantic getaway, or a group of friends looking for an unforgettable road trip experience, we've got you covered. With our fleet of well-maintained vehicles and expert local knowledge, we'll help you create memories that will last a lifetime.
Why Choose Self Drive in Uganda?
Flexibility: Design your own itinerary and travel on your terms. Enjoy the freedom to explore Uganda's diverse attractions at your own pace without any rigid schedules.
Affordability: We offer competitive prices and transparent rental rates. Our flexible rental periods allow you to choose the duration that suits your travel plans, from a few days to several weeks.
Well-Maintained Vehicles: Our fleet consists of a wide range of vehicles, including rugged 4x4s, comfortable SUVs, and spacious vans. All our vehicles undergo regular maintenance to ensure reliability and safety on the road.
Expert Local Knowledge: Benefit from our extensive local knowledge and expertise. We provide detailed maps, travel tips, and recommendations to help you make the most of your self-drive safaris in Uganda.
24/7 Support: Your safety and satisfaction are our top priorities. We offer 24/7 support to assist you in case of any emergencies or unexpected situations during your trip.
Our Self Drive Uganda Services:
Vehicle Rental: Choose from our diverse selection of vehicles to suit your travel needs. Whether you're embarking on a safari, visiting national parks, or exploring off-the-beaten-path destinations, we have the perfect vehicle for you.
Self-Drive Safaris: Experience the thrill of a self-drive safari and discover Uganda's incredible wildlife. Get up close and personal with majestic gorillas, spot rare bird species, and encounter the Big Five in their natural habitats.
Itinerary Planning: Need assistance with planning your itinerary? Our team of travel experts is here to help. We can recommend the best routes, attractions, and accommodations based on your preferences and interests.
Optional Extras: Enhance your self-drive adventure with our optional extras, including GPS navigation systems, camping equipment, and additional insurance coverage for added peace of mind.
Our Top Fleets at Self Drive in Uganda

A perfect car for self drive in both cities and countryside areas in Uganda. Book a Toyota RAV4 – from USD 45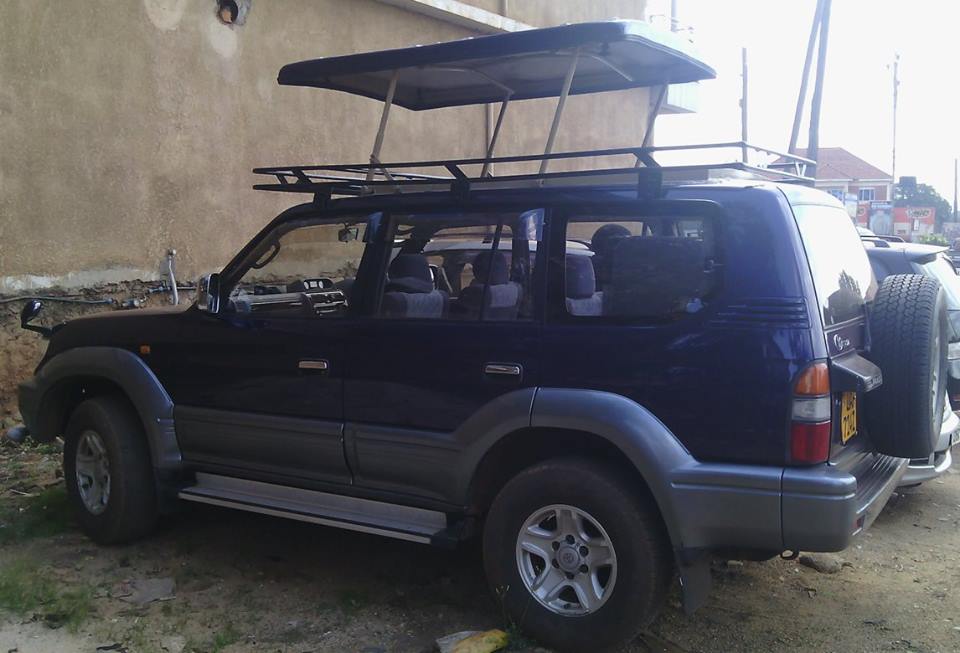 A good car for hire to explore Uganda on a self drive safari in national parks. Book Now – from USD 70

The best car rental for group travel (5-7 Seater) and adventure holidays. this is ideal for a family trip. Book Now from USD 75

Looking for a car to rent for a Uganda safari adventure? Here is the best car for game viewing. Book Now From USD 80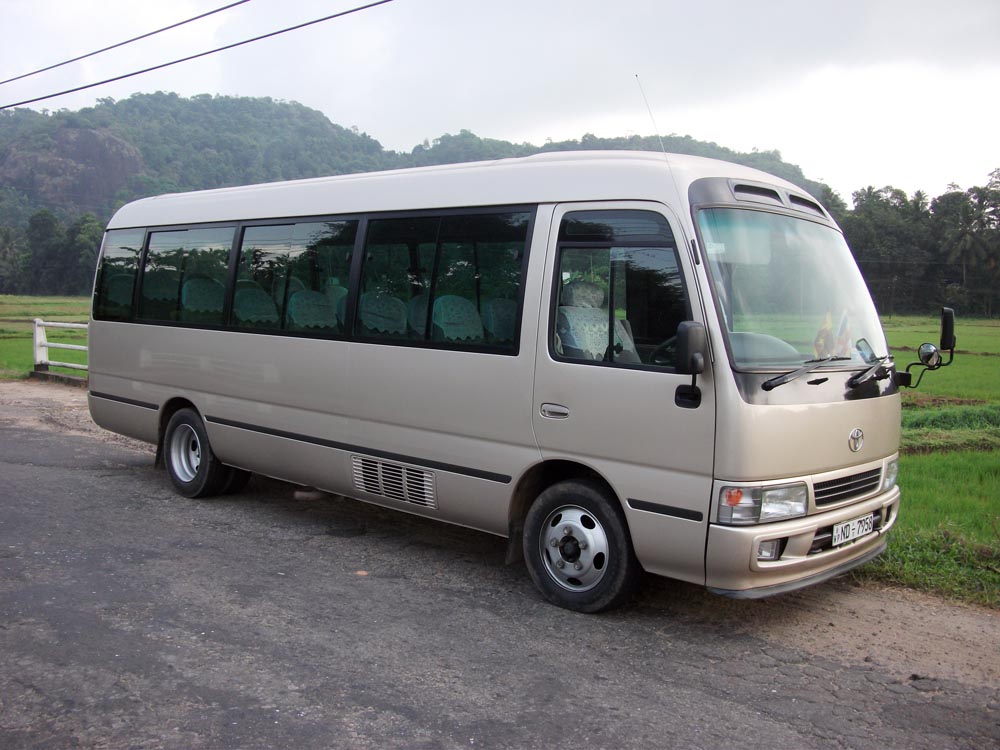 Good car hire for a very large group and student travel experience (26 -30 seater toyota coaster van). Book now from as low as USD 150
Looking for an adventurous camping experience ? rent a 4×4 land cruiser with rooftop tent. Book Now from USD 90$

A reduced price package awaits you for our customers who wish to hire a car for a long period of time. A week or more rental expedition calls for 5$ discount. Save money with us by renting a car for more than one week. Read More..

Self Drive in Uganda has got you covered for your travel around Uganda. We have professional chauffeurs to drive to any part of the country. our drivers are local guides who know each and every part of the country. Hire a driver at only 30$, Read more..
Requirements of renting a car with us
 Driver's license

The driver's license must be valid. We accept any driver's license from any country but an international driver's license is more preferred. The driver's particulars must be clear on the card.
National Identification/Passport

This should also be valid. As Self Drive in Uganda, we implore to know who you are and where you come from. This helps to easily keep track of you in case there is a situation where your identification needs to be disclosed.
Make payment for the car rental services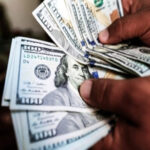 Before, we hand over the car to the client. Full payment of the rental expenses must be met. This can be done by cash or electronic transfer. Electronic transfer payment must be made 14 days prior to your travel dates.
Read and sign our car rental agreement
The black and white document consists of our terms and conditions to which a
client hires a car and also the clauses of the insurance policy. The client has to rummage through it and then at the end sign under as a gesture of acceptance of going by our rules and regulation of renting a car with us.
Why Rent A Car With Us!
Less Red Tape
Our car rental process is hassle free and fast. All you need to have is a driver's license, national identification or passport, make payment by cash or electronic mode and read and sign our car rental agreement.
Affordable rate
We have very beatable car rental rates that make you save some money on your travel experience in Uganda. we rent out cars for as low as 35$ per day.
Quality Cars
We have mechanically well conditioned vehicles. They are also very stylish and clean. If you are a person of making a statement, hiring a car from Self Drive in Uganda is the best call. More to that our fleet is mostly 4×4 vehicles that are recommended to drive in Uganda and in East Africa at large
Unlimited mileage
Once you rent a car with us. There is no worry of restriction of where to travel. You have the right to drive any amount of kilometers you wish to as long as it is within our area of operation.
Comprehensive insurance
We have protection for our clients against incurring costs of any unforeseeable problem or damage that may happen on the car. Our insurance policy covers third party and collision damage waiver.
Flexible payment
We are not a one-dimension service provider especially when it comes to our mode of payment for the car rental services. We accept both cash and electronic payments.
Beyond border Rental
We do cross border rentals. We not only operate in Uganda but also other East African countries like Rwanda, Kenya and Tanzania. You can start your rental in Entebbe, Kampala, Kigali, Nairobi, Dar-es-salam and also end your rental in any of those locations
Booking with Self Drive in Uganda
Self drive in Uganda vacations are a wonderful means to discover areas at your leisure with no rush of the guide with regards to time to be spent at a particular stop. Depending on your interests, you can visit mountains, cities, lakes, and national parks in a few days and you predetermine your own itinerary. You can drive to Kidepo, Murchison Falls and down through Hoima to Fort Portal with a stop to view the Chimpanzees, then head to Queen Elizabeth and enjoy the savannah and if you so wish, head south to visit Bwindi and Go Gorilla Trekking while you drive back to Kampala through Lake Mburo National Park.
we do not only hire cars to people visiting the wildlife of uganda but also offer some other services like car hire services for business meeting, airport transfers, city tours and also to people who want to take their lovers on a date in style. Hire a car in Uganda with us and fulfill your commitments/obligations.
Just let us know when your will be traveling and what you would wish to explore and we can rent a car to you as well as arrange accommodations if you so wish and better still in case you want one of us to accompany you we can offer the driver too and then you simply enjoy your holiday in Uganda. Why not take advantage of us by letting us plan an itinerary for you on a self drive vacation Uganda. You can either call us on +256772095189 or send us a line on info@selfdriveinuganda.com.