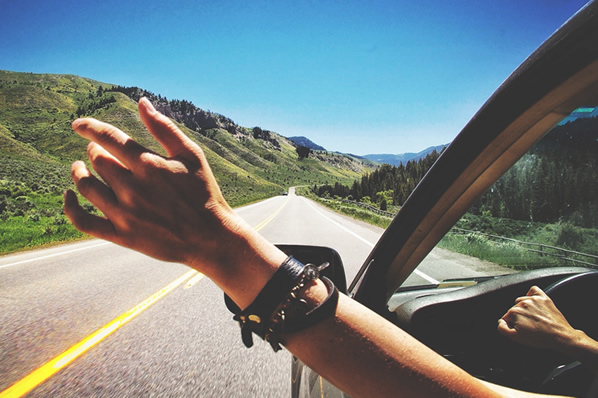 Hire a 4×4 car to explore Uganda with Self Drive in Uganda. Car rental services are becoming the most popular ground transportation option in Uganda. This is due to the fact that they are the most convenient, reliable, safest, and fastest means of transport for a leisure and commitment-oriented traveler.
Looking for a means of convenient and cheap transport in Uganda, Uganda car rental services are up for grabs. Car rental services range from Uganda self drive services, and airport transfers to hire a car with driver services.
Car Rental Services Offered by Self Drive in Uganda
Way back car renting in Uganda used to be all about getting a chauffeur-driven car to traverse around the various destination the traveler was meant to explore but now it is a different complexion as travelers hire vehicles for self guided tours and these are commonly known as self-drive Uganda tours.
Albeit another experience being added to Car rental Uganda, the other services have remained for offer.
At self drive in Uganda, we offer the following  car rental services as the traveler tends to hire a car in Uganda:
Airport Transfers: we offer to our esteemed customers cars for hire to take them to or out of Entebbe International Airport.the traveler can opt for self drive or chauffeur driven car.
Business Conference: we hire vehicles to customers who are going for business meeting or commitment both with in the city or upcountry.
City tours: we rent cars to the travelers who tend to take a tour around Kampala city to encounter the different historical and cultural sites in Uganda. The traveler can also opt to visit other interesting cities in uganda like the Jinja which has the most amazing tourism feature in Uganda the source of the Nile.
Safari tours: self drive in Uganda hires vehicles for safari tours in the various national parks in uganda i.e queen Elizabeth national park, Murchison falls national park, Bwindi impenetrable national park, Lake Mburo national park among the 10 national parks in Uganda.
These tours can extend up to Rwanda if the traveler would like to explore the country with a thousands of hills. Here, the traveler can take a self guided tour or hire a car with a chauffeur. we can also book accommodation on behalf of the traveler.
In addition to renting a customer with a vehicle, self drive in Uganda provides other extra facilities to a customer that can enhance his/her expedition in Uganda.
GPS navigators and tourist maps: these are normally offered to clients taking self drive tours Uganda.
Extra baby seat: this is offered to people who are going for a family vacation which involves an infant to make his/her journey experience a comfortable one.
Camping gears; a set of camping tools is also provided to customers who would love to have a camping experience in the national parks or other Eco tourism sites in Uganda.
Frequently Asked Questions: Car Rental Uganda
Traveling in a good car on a vacation is one of the top priorities of some travelers as a good car hire service makes the trip convenient and comfortable.
There are a lot of car hire services in Uganda already established and those coming through that offer a wide of transportation services in order to make the travelers trip an enjoyable and safe one.
These have attractive services that can entice one to using a certain company but at times the service deliverance comes short while client is using their car.
In order to avoid such shorting coming with the car hire in Uganda, these are the essential questions you have to ask your car hire services in Uganda to get better services at affordable rates.
What kind of cars are up for hire in Uganda?
By asking this question will lead you to knowing the range of cars the car provider has. If the car hire provider has a variety of them so you can choose out of them the best car that suits your needs. Cars that car hire providers have are compact cars, SUVs, safari vehicles and posh cars.
What are the extra services affiliated to the car?
There are services provided by Car Hire Company like a baby seat and GPS navigators that can help you on the way while traveling. For example the baby seat can help you when you have a child. The navigator can help you to find locations of places you do not know but you wish to get there.  In case you need one and the company has any of the equipment it will be an advantage to you.
What are the rates charged on each and every vehicle?
Every kind of vehicle has a different price charged in car hire business so one has to know the prices of the car hire services of each and every different car and get to know which car fits his/her budget. By knowing the prices helps you to know which cars can be discounted.
What items or expenses included in the Uganda car hire package?
Some car hire companies do not include some expenses that you may incur while traveling like the local taxes, toll both fees and parking fees.
Those minor fees accumulated the cost of car hire package. So one should know the items he/she has paid for to avoid any misunderstandings that may occur due to the cost of the car hire package in Uganda.
What does the car provider's insurance policy say?
Here you get to know if the car has a comprehensive insurance and third party that can cover all the damages caused in case of any accidents. This insurance makes you safer on the road in Uganda.
What are the modes of payment for the Uganda car hire services? This makes you know the way through which you are going to pay the car hire services that is either by cash or electronic transfer.
The above questions are the most important ones asked when hiring a car in Uganda.
Uganda Car Rental Safety Tips
Uganda is one of those countries in the world trying to promote selfdrive tours as travelers from different countries rent cars to tour around the top tourism destinations in Uganda.
Renting a car and drive on your own gives traveler independence and privacy at the same time makes the trip more adventurous and also cover a broader area scope of Uganda's tourism destinations.
Many who have tried these self drive tours in Uganda have had a very phenomenon experience and this is evident when you visit the world's top travel forums like trip advisor and lonely planet.
Albeit renting a car and travel on your own is fun and exciting in Uganda, you must put in mind that driving in a foreign destination is always a challenge and hectic.
Before reserving a car rental make sure it is the right transporting option to lead safe on the roads of Uganda.
We bring some of the Uganda car rental safety tips
You should make sure that you have car rental insurance while driving in Uganda.  This is more of a monetary back up in case of unforeseen problem that may happen while traveling. Ensure that the insurance covers all sorts of problems, you may face while on the road.There is what we call comprehensive insurance and third party insurance that are normally used by most Uganda car rental companies. The latter insurance policies make the driver less liable of any problems that may happen to the car and third party property while driving in Uganda.
It is recommendable to make a thorough inspection of the car hire before you set off for your journey. Make sure you check the rental car Uganda for the physical damages like body dents, broken mirrors, reaped seats, scratches and also take an extra mile and test the mechanical condition of the car by test driving and asking the car rental provider about the mechanical condition.
In addition to the above, you should make sure you carry some car tools like a juke, piers, water, lubricants, and a spare tire and these can help you in case of a minor mechanic breakdown, a flat tire.
Make sure that you have all the required and useful documentation when driving including the driving license. Ensure that you have a GPS navigator or well up to date Uganda maps of all the locations and routes to your destination.
Furthermore it is advisable to take note of a local emergency number and also carry useful and basic emergency kit that can help you in case of an accident. You should also not forget to carry some carried food and drinks in car while traveling.
It is also very important to take precaution of protecting you and the passengers in the car. Be very vigilant while driving in unfamiliar areas in Uganda as you have to keep your window closed when the car is parked, keep your belonging in the trunk, and do not show that you are visitors, do not pull over in strange places and also never give a lift to any stranger.
 Lastly, you should also drive defensively. Remember you are in a foreign country of which you have less knowledge about the style of driving in the country so make sure that you do not over take vehicles in the corners, give way to over speeding cars, drive at a moderate speed of 60kms/hr on highways and  do not driver on the shoulders of the road. This can save you from getting unnecessary accidents.